Category:
Panama City Beach Florida
Panama City Beach Florida
Vacationing in Panama City Beach, is it Expensive?
Vacationing in Panama City Beach is an experience that is truly unforgettable. Along the picturesque
Gulf of Mexico
, this destination is renowned for its stunning beaches, vibrant nightlife, and a plethora of exciting activities. The question of whether it is expensive can be addressed with a balanced perspective.
Transitioning to the cost aspect, it should be noted that Panama City Beach offers options for all budget ranges. Accommodation, for instance, can range from luxurious beachfront resorts to cozy vacation rentals, catering to diverse financial preferences. While high-end dining experiences are available, one can equally relish the delectable local cuisine served in charming eateries.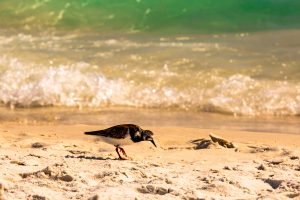 The allure of Panama City Beach lies not only in its pristine shores but also in the wealth of entertainment. Countless water sports, from jet-skiing to parasailing, are offered, and passive beachgoers will find delight in the gentle roll of waves. The nightlife, a vibrant scene awaits exploration, with numerous bars and clubs dotting the coastline.
Why is Panama City Beach so popular?
Vacationing in Panama City Beach offers an array of experiences that cater to various budgets. The range of options, from accommodations to dining and entertainment, ensures that everyone can partake in the joy this coastal gem has to offer. So, whether indulging in upscale treats or savoring local flavors, an unforgettable beachside retreat is guaranteed for all who venture here.
Panama City Beach's popularity can be attributed to a captivating blend of factors that come together to create an irresistible destination for travelers. From the shimmering turquoise waters to the lively array of entertainment options, it's clear why this beach holds such a special place in the hearts of many.
It's natural allure, the beaches of Panama City Beach boast powdery sand and stunning sunsets that never fail to captivate visitors. The warm Gulf waters, often dotted with playful dolphins, provide a haven for both relaxation and water adventures. Furthermore, the wide variety of marine life contributes to the area's reputation as a hotspot for eco-tourism.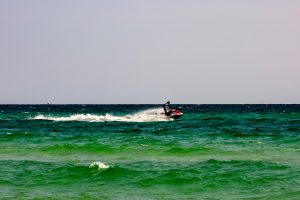 But it's not just nature's beauty that draws people in; the carefully curated blend of activities plays a significant role too. Passive beach lovers can unwind under colorful umbrellas while active enthusiasts engage in beach volleyball or kayaking. Transitioning to the culinary scene, the seafood offerings are simply exquisite, showcasing the coastal region's freshest catches.
From day to night is seamless in Panama City Beach, where the vibrant nightlife takes center stage. Countless beach-side bars and clubs allow visitors to dance the night away or simply unwind with a cocktail in hand, all while soaking in the gentle ocean breeze.
Panama City Beach's popularity can be attributed to a harmonious mix of natural beauty, dynamic activities, and pulsating nightlife. Whether one seeks tranquility by the water's edge or seeks adventure in the waves, this destination has something enchanting to offer all who flock to its shores.
Is Panama City Beach nicer than Destin?
Panama City Beach emerges as the ultimate family destination, outshining Destin, FL, in its diverse offerings that cater to a range of interests. While Destin boasts a fishing community and emphasizes water sports, Panama City Beach takes the lead by providing an all-encompassing vacation experience that families can revel in.
The kid-friendly aspects, Panama City Beach's pristine shores provide a perfect backdrop for quality time. Passive beachgoers can bask in the sun's glow, while adventurous souls explore an array of water activities. From paddleboarding to snorkeling, the options are as boundless as the ocean itself. Moreover, the area offers water parks and amusement centers that guarantee wholesome entertainment for all ages.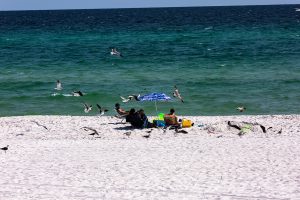 In comparison, Destin's fishing-centric atmosphere might not resonate as strongly with families seeking diverse engagement. While its maritime heritage is rich, it caters more to enthusiasts of angling and water-based sports. Now, the culinary scene, Panama City Beach excels here as well, with a medley of restaurants that cater to even the pickiest eaters, ensuring a delightful dining experience for the whole family.
To the evening, Panama City Beach doesn't falter. The vibrant nightlife and a plethora of family-oriented events ensure that the fun continues after the sun sets. Mini-golf courses, theaters, and live music venues create an engaging atmosphere for all to enjoy.
Panama City Beach takes the spotlight as the ideal family destination, providing a harmonious blend of sun-soaked relaxation and boundless activities. While Destin leans towards a fishing and water sports community, Panama City Beach seamlessly integrates diverse family-centric offerings that guarantee an unforgettable vacation for all.
How crowed does Panama City Beach Get in the off season?
During the off-season, Panama City Beach transforms into a haven of tranquility and relaxation, far removed from the bustling crowds that characterize peak tourist times. The charm of this period lies in the way it allows visitors to savor the beauty and serenity of this coastal hidden gem without the usual hustle and bustle.
The reasons behind this serenity, the cooler months see a decrease in tourist activity, resulting in uncrowded beaches and unhurried exploration. The atmosphere becomes more intimate, ideal for those seeking a peaceful escape. From accommodations stand point, even the most sought-after resorts offer more availability, enabling visitors to enjoy their stays in a more private setting.
The off-season also offers a chance to relish the area's attractions without the usual queues. Passive adventurers can partake in leisurely strolls along the shore, while thrill-seekers can engage in water sports without the usual rush. Moreover, dining becomes a delight, as local restaurants offer a more personalized experience, allowing patrons to savor their meals at their own pace.
Beyond the beaches, Panama City Beach's off-season still harbors a vibrant spirit. For events and festivals, the period showcases a unique charm, often bringing together the local community and visitors in a more intimate setting. From art exhibitions to live music performances, there's an opportunity to immerse oneself in the local culture without the usual crowds.
The off-season in Panama City Beach unveils a quieter, more intimate side of this coastal paradise. With its uncrowded beaches, increased availability of accommodations, and unhurried exploration opportunities, it offers a serene escape for those who seek a break from the usual tourist hustle, all while retaining the area's characteristic charm and vibrancy.